Hey, here are some new comics and other things!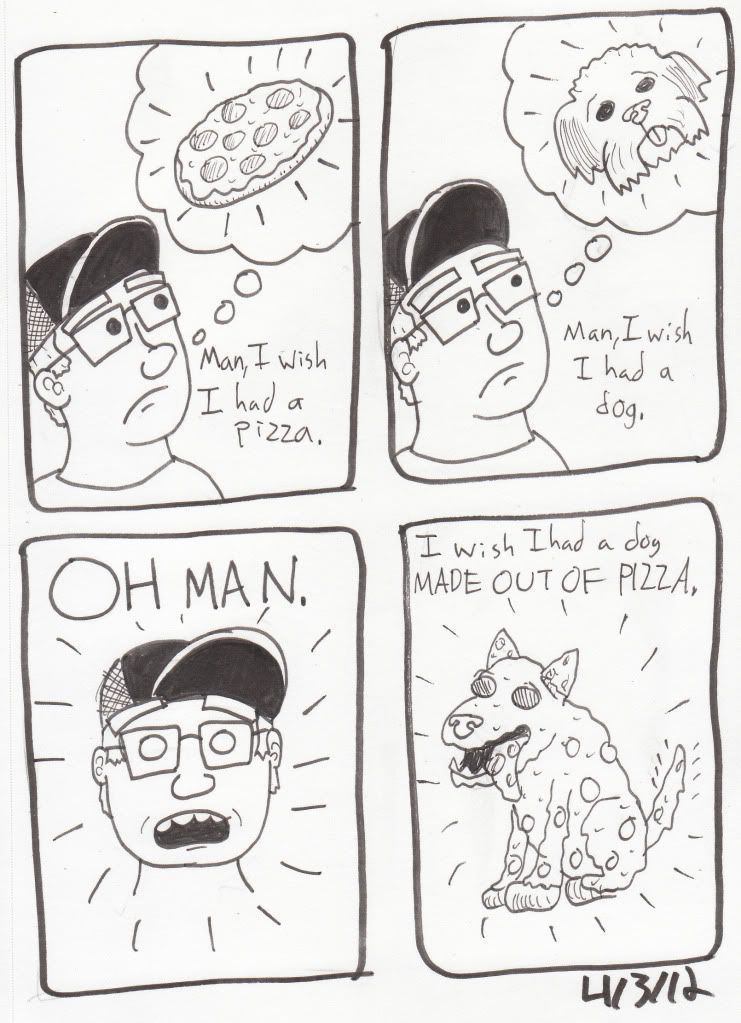 I probably should've made it more clear that this next comic takes place at night while I'm trying to sleep, because as it stands it kinda makes me look like a neglectful monster.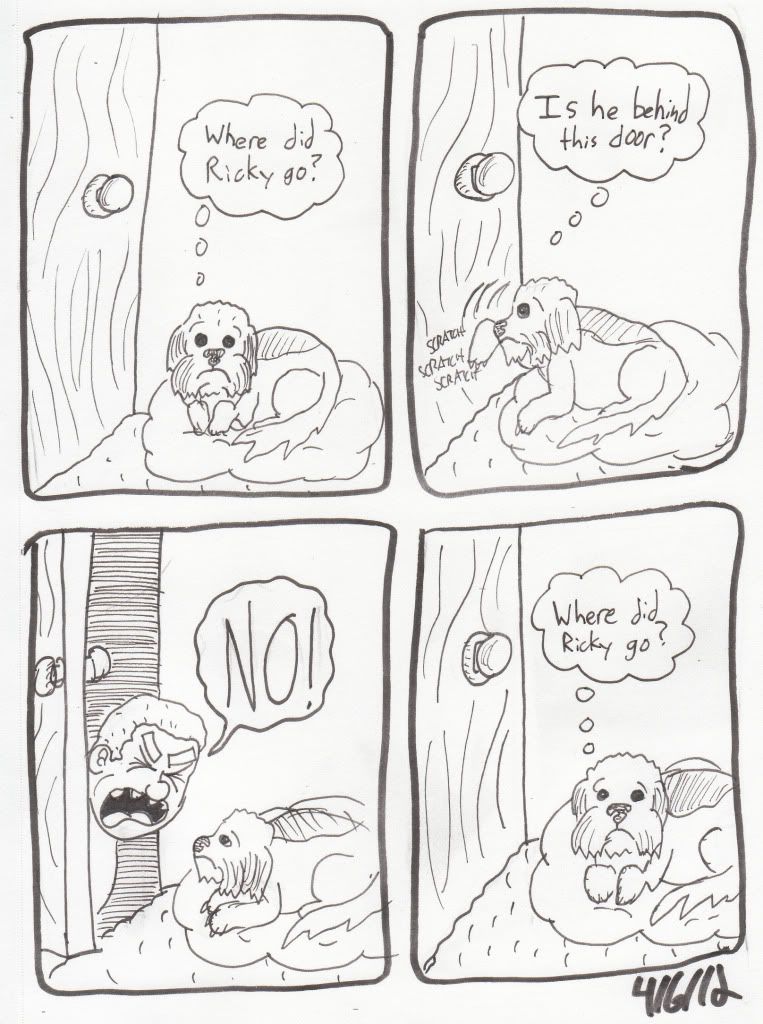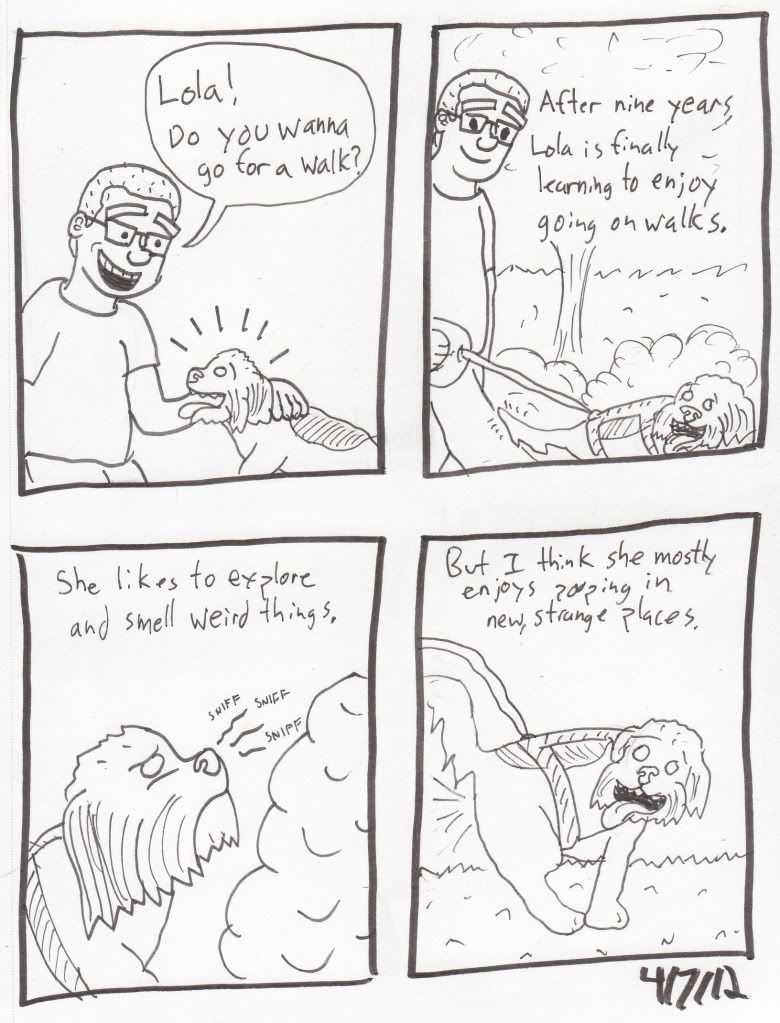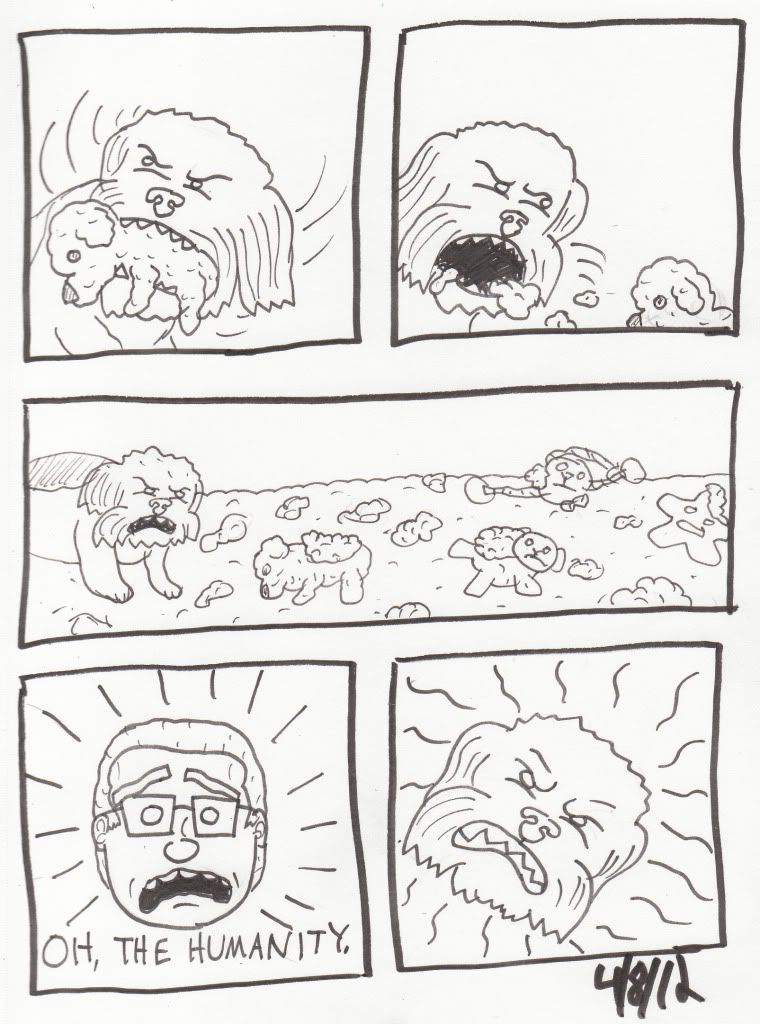 As requested by Jeremy Wilkins, here are some punk rock midget wrestlers.
As requested by Alex Ortega, here's Sweetums the Muppet. The whole right side of his face turned out kinda weird.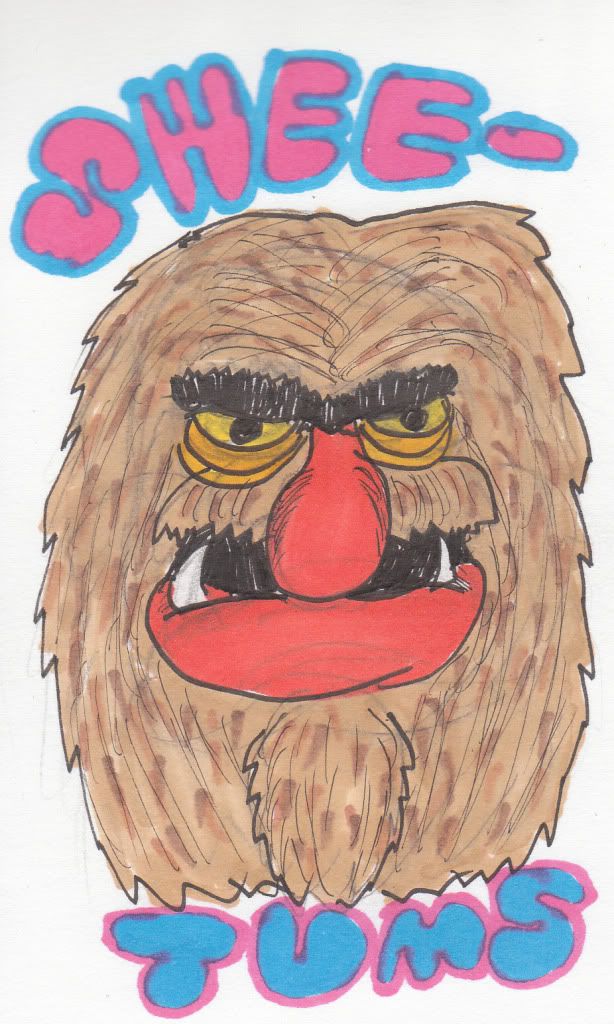 And finally, here's a comic I made about Raunch Records for the April 2012 issue of SLUG.