Hey! Here are some new things! First up, here are three comics. Two of them kinda have the same joke, and the other one kinda has the same joke as a comic I made a long time ago.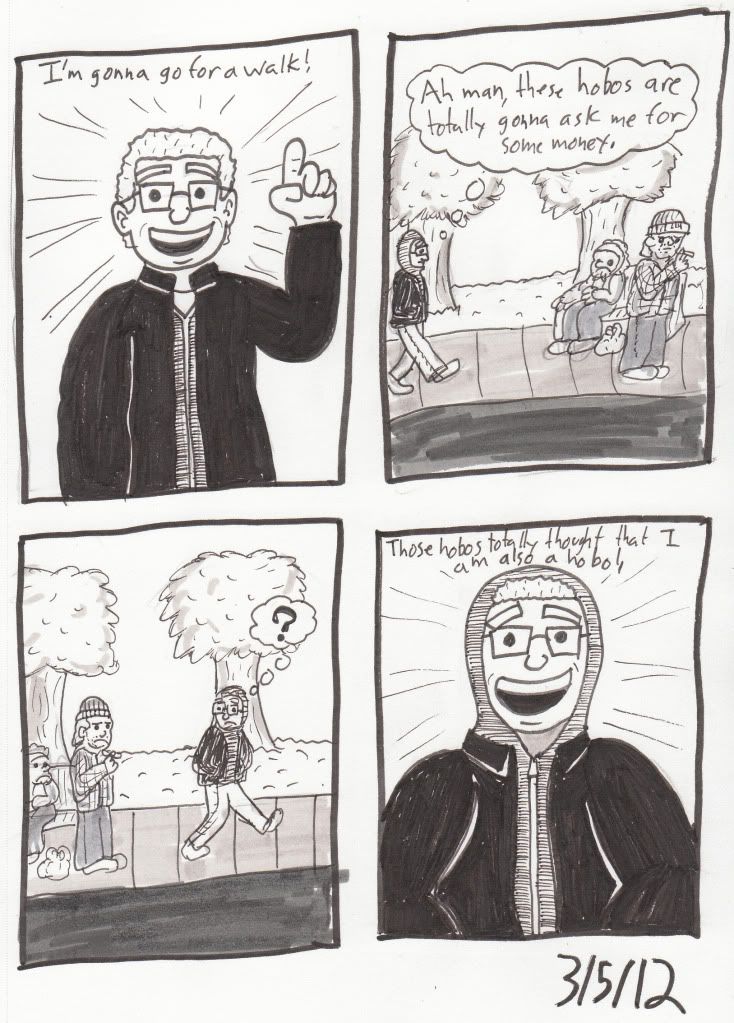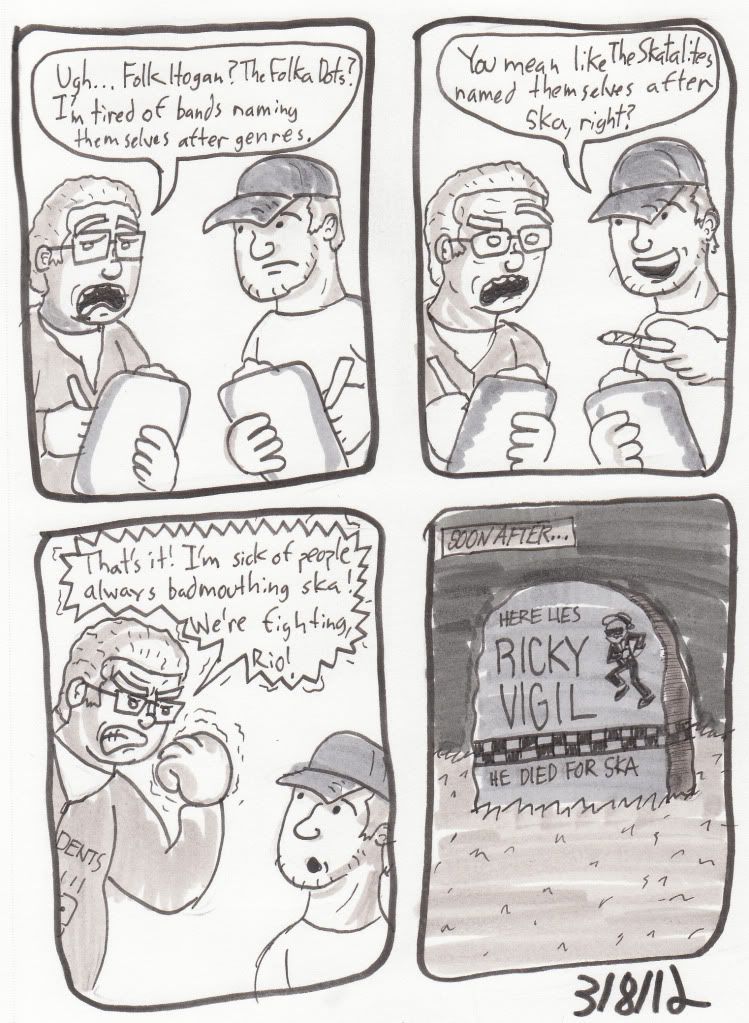 Now, here's a drawing about a thing that happened yesterday.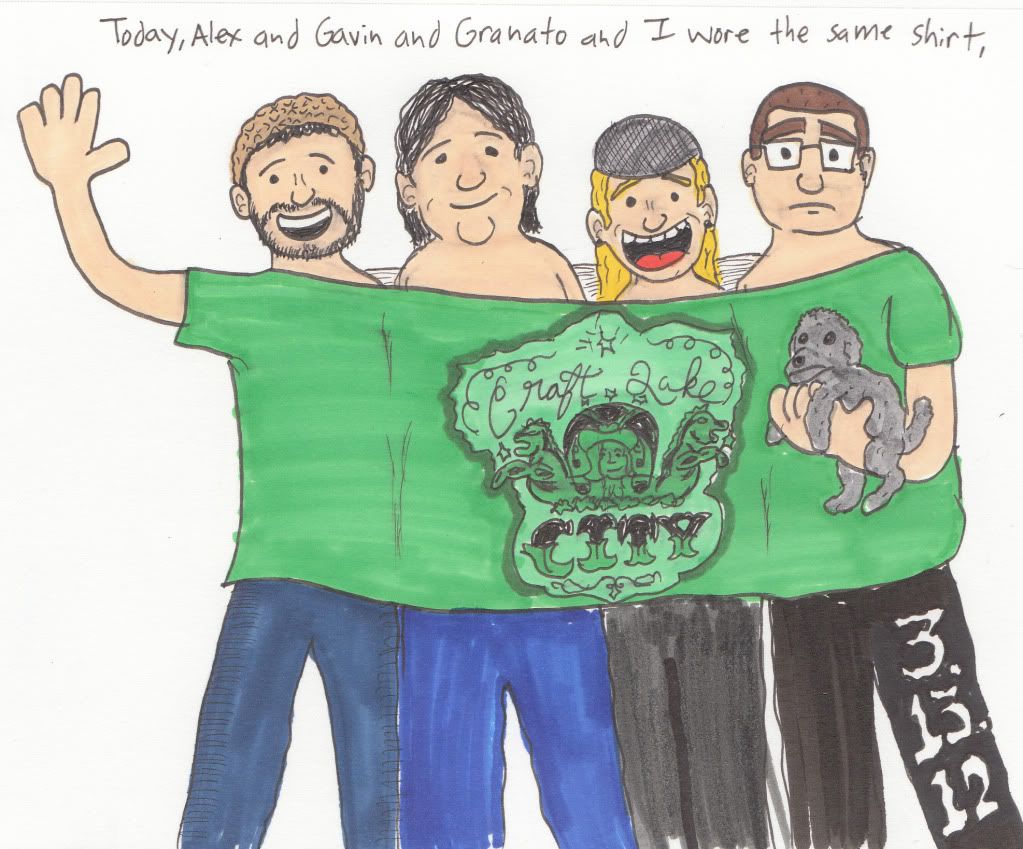 And here's a poster I made for SLUG's April Localized concert.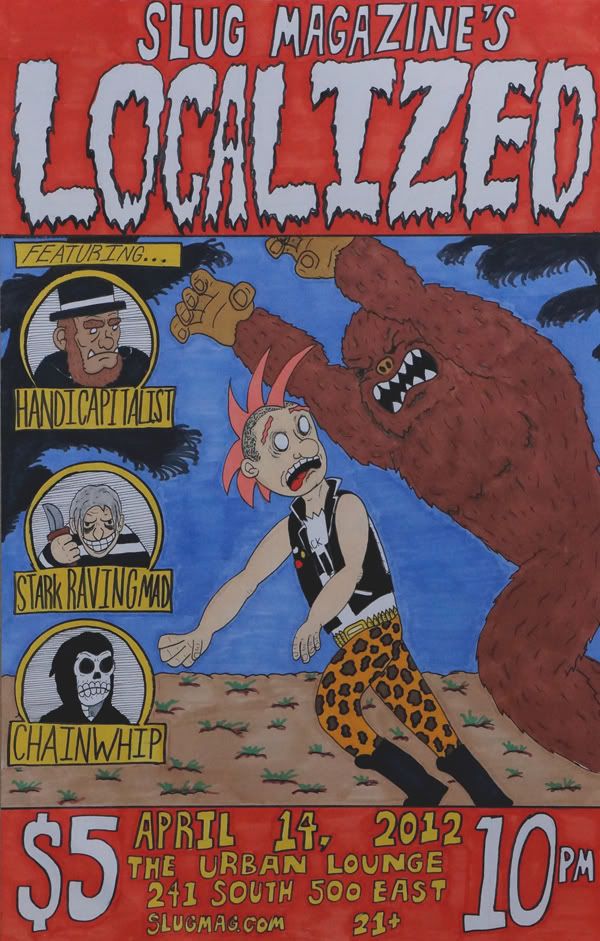 And finally, here's some Adventure Time fan art, starring myself and my dog, Lola.