Hey there. For the foreseeable future, I'm gonna be treating this blog more as a "sketchbook" than as a daily comic diary. I'm gonna try to do some more long-form stuff for the next month or so, but I'll be making a few daily comics here and there. I also have a few other projects I'm working on and other random drawings that I'll be posting, so stuff will be here, just not the normal stuff.
I only have one new comic to share with you this week. Here it is.
I also have a couple of my older comics, watercolored by my good friend Kelley Judd.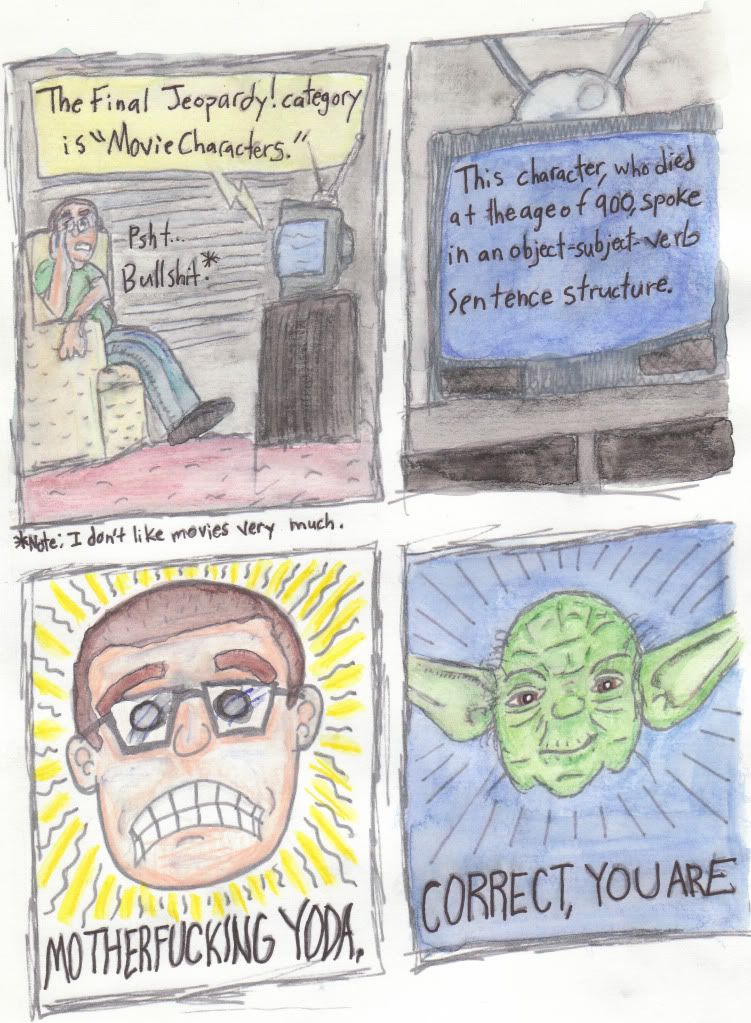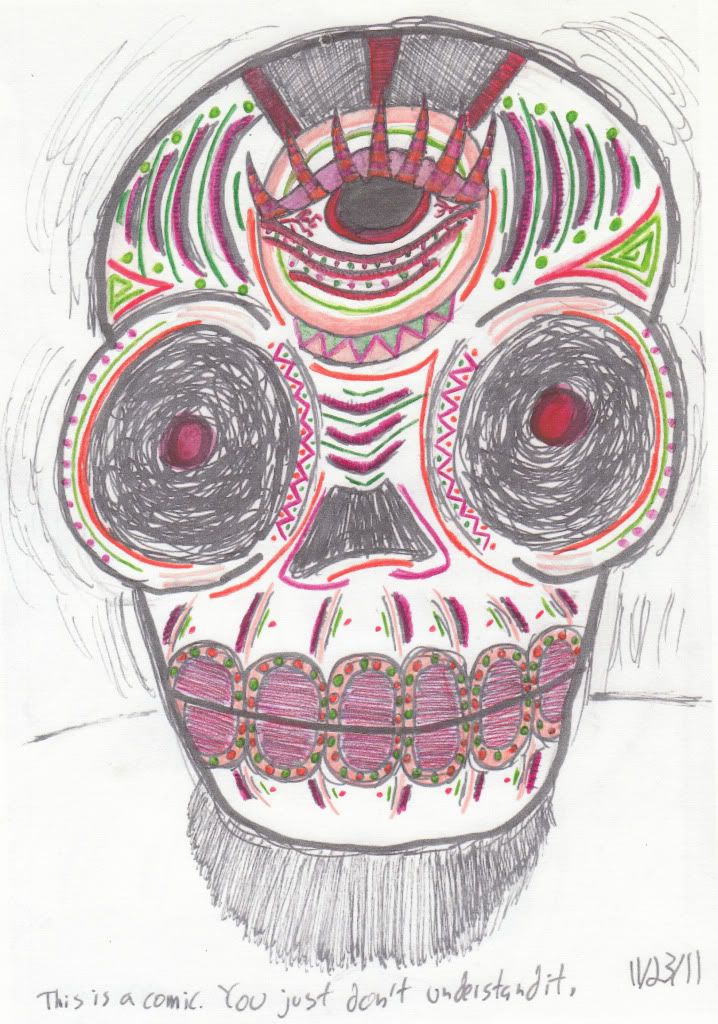 Aaaand, here are all 14 comics I made on February 1st, which is apparently Hourly Comic Day, wherein people are challenged to make a comic every hour that they're awake.